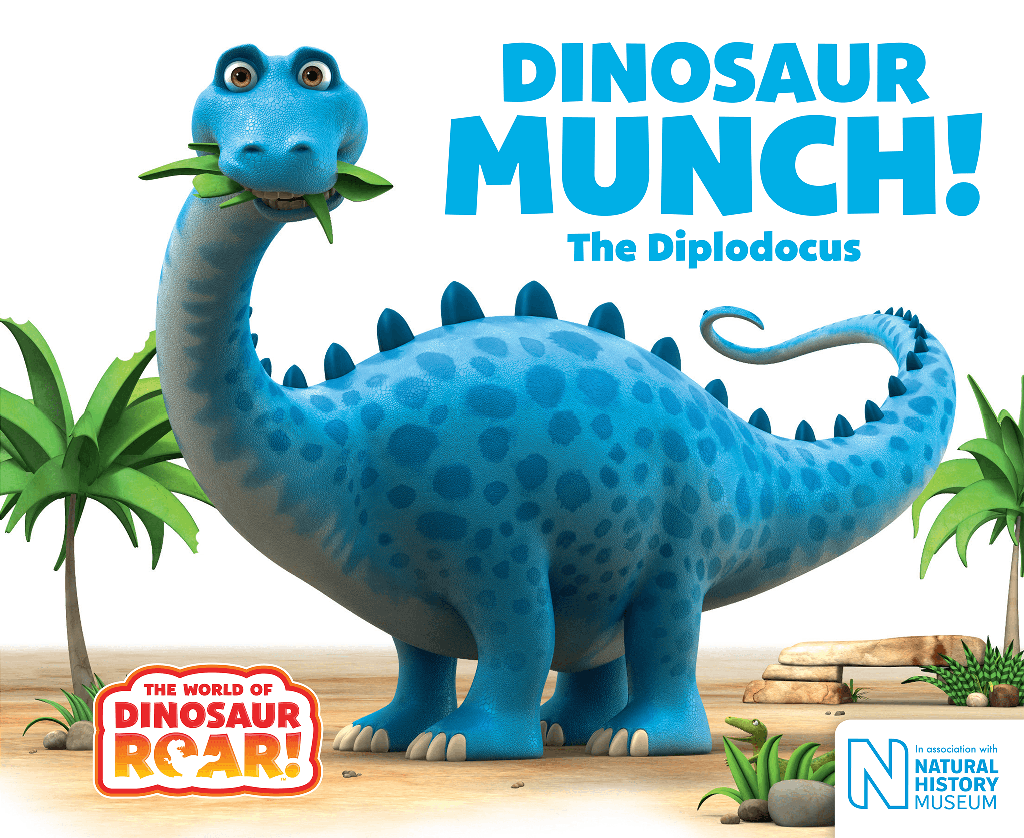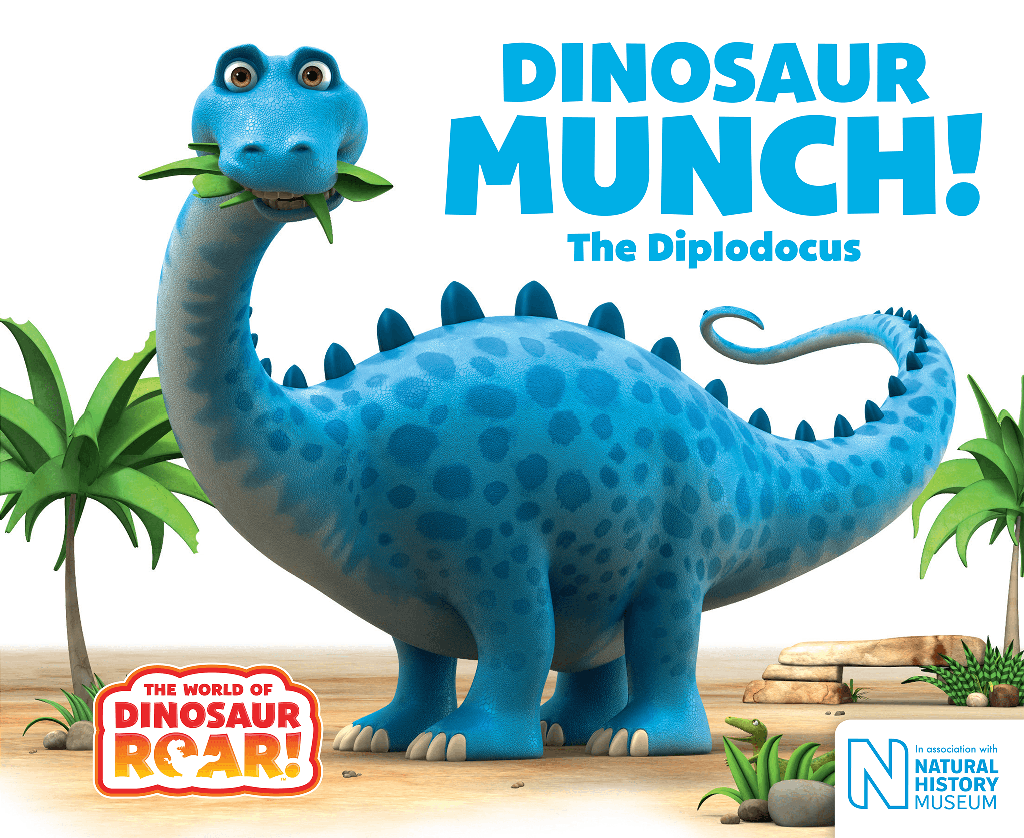 Print and Kindle editions available now
Dinosaur MUNCH!
By Peter Curtis & Jeanne Willis
The huge Diplodocus, called Dinosaur Munch, had a tummy that never felt full after lunch.​
Dinosaur Munch is always hungry – he wants more and more and more – but will his huge appetite get him into trouble?​
This book is part of The World of Dinosaur Roar! series, a collection of preschool books created by Peter Curtis and produced in association with the Natural History Museum in London.
Inspired by the classic picture book, Dinosaur Roar! by Paul Stickland and Henrietta Stickland, this colourful series introduces a range of authentic dinosaur characters to very young children.​
The wonderful rhyming text introduces Dinosaur Munch and various other dinosaur characters in a story suitable for the very youngest children. Very funny, and great to read aloud, Dinosaur Munch! The Diplodocus has been approved by Professor Paul Barrett of the Department of Earth Sciences at the Natural History Museum in London, and the book contains a spread of simple dinosaur facts and a pronunciation guide.
What parents are saying
Awesome books
My son and i love these books, fun story and full of interesting facts, lovely pictures full of colour not
too long or short, if you have a dino fan I'd defo be buying these books!!!
Fantastic, eye catching books!
Excellent series of books, our 3 year old little boy cannot get enough of them!
Lovely to read and the pictures are great!
My toddler is obsessed with dinosaurs and absolutely loves these books! Lovely to read and the
pictures are great
---
---
Learn more about Munch
Dinosaur Munch loves food. He just can't stop eating. He is a giant eating machine!
Meet Munch!
---
Meet the other characters